Ogawa Joins the Massage Chair Store's Line-up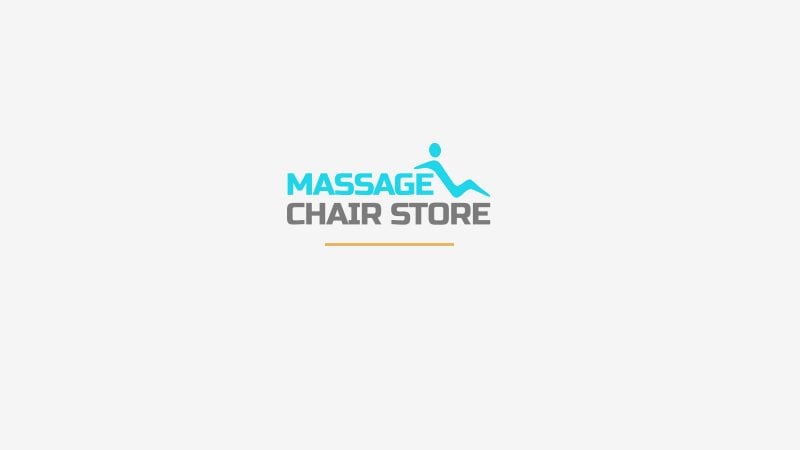 The Massage Chair Store is excited to welcome Ogawa Massage Chairs to our selection of luxury massage chairs. Last week, we introduced the Ogawa Smart 3D Massage Chair and the Ogawa Active SuperTrac Massage Chair to our product line-up. Keep reading to learn a little more about Ogawa and these distinguished chairs!
Who Is Ogawa?
For over 20 years, Ogawa has been developing health and wellness equipment, beauty products, and family lifestyle products. All Ogawa products are designed in Los Angeles, California, and are created based on the needs and desires of their customers. The massage chair manufacturer is inspired by life, with a focus on health and wellness. Users will find Ogawa Massage Chairs to be technologically advanced, user friendly, and reliable.
Ogawa Smart 3D Massage Chair Highlights
The Ogawa Smart 3D offers a whole new kind of massage experience as the first massage chair on the market to feature a fully functional, high-definition Smart Tablet controller. Customize every massage easily in this sleek and sophisticated chair that mimics human hands and delivers pinpoint accuracy.
Smart Tablet Controller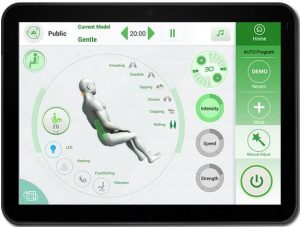 The Ogawa Smart 3D Massage Chair's Smart Tablet is equipped with a pre-installed Smart App, providing extremely versatile massage programming and easy touchscreen navigation. An unlimited number of user profiles means every family member and friend can have his or her own personalized massage preferences saved for one-touch access.
Don't worry about staying up-to-date, either! You'll be able to keep your Smart 3D current as new massage programming and techniques are introduced by simply downloading the updates.
3D Smart Roller Technology
Enjoy a powerful deep tissue massage thanks to this Ogawa chair's Dual Head 3D rollers, which extend to over three inches. With six levels of 3D intensity and six different 3D techniques, this massage chair suits a wide variety of people. The twin roller heads also provide pinpoint accuracy similar to that of human hands, as they're able to extend and knead precise trouble spots.
Plethora of Programs
The Ogawa Smart 3D features 17 automatic massage programs, easily set with one touch. Each program was utilizes a variety of massage techniques, including kneading, Swedish, tapping, shiatsu, clapping, and rolling. These six massage techniques combined with the chair's six unique 3D techniques provide users with endless massage capabilities.
Additionally, the Smart 3D employs Thai stretching methods: compression, stretching, pulling, and rocking. The lower back, arms, knees, and ankles are effectively stretched to improve flexibility and range of motion as well as promote blood circulation.
Advanced Technology
The Ogawa Smart 3D adds to its adjustability and ease of use with advanced technology like quick touch controls right at your fingertips as well as three levels of adjustable shoulder width settings.This innovative Ogawa massage chair will suit you, your family, and your friends with its advanced yet intuitive technology.
Ogawa Active SuperTrac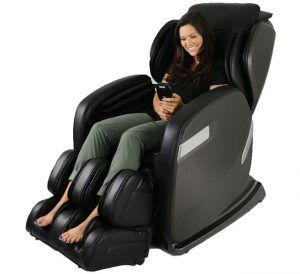 The Ogawa Active SuperTrac is a stylish massage chair equipped with the latest technology to provide a simple and relaxing massage experience.
SuperTrac™ Roller Technology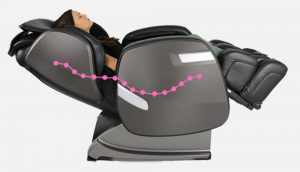 Enjoy the most comprehensive roller track available on the market with the Ogawa Active's SuperTrac™ massage roller path. This roller track was designed to conform to the S-shaped curve of the spine for an accurate, effective massage that places emphasis on the cervical region of the neck.
Also making the Ogawa Active unique is the option to massage your upper body in one chair position, and your lower body in the other position:
Upright Position: Rollers massage the neck and back
Reclined (Bed) Position: Rollers massage all the way through the glutes and thigh muscles
9 Automated Programs
Choose from nine pre-programmed programs that combine a variety of massage techniques, air compression, and vibration to deliver an unmatched full-body massage experience. Each program uses various massage strokes, speeds, strengths, and intensity settings, and you're sure to find one you love for a hassle-free, rejuvenating massage routine every time.
Heat and Vibration
Loosen tense muscles to make your massage even more effective with the Ogawa Active SuperTrac's lower lumbar heat and seat vibration. If you prefer your massage without these features, you can turn either off with the press of a button. Some pre-set programs include vibration.
Charge Your Device
Ogawa's engineers also kept functionality and convenience in mind when designing the Active, which features a USB port for charging your smartphone or tablet nearby while enjoying a massage.
Whichever Ogawa massage chair you choose, you're sure to be satisfied with their innovative technology, ease-of-use, and ultimate comfort. Learn more about Ogawa Massage Chairs today, or call us at 800-700-1022 to speak with one of our massage chair specialists!