Titan's TP-Pro 8400: Advanced, Adjustable, and Affordable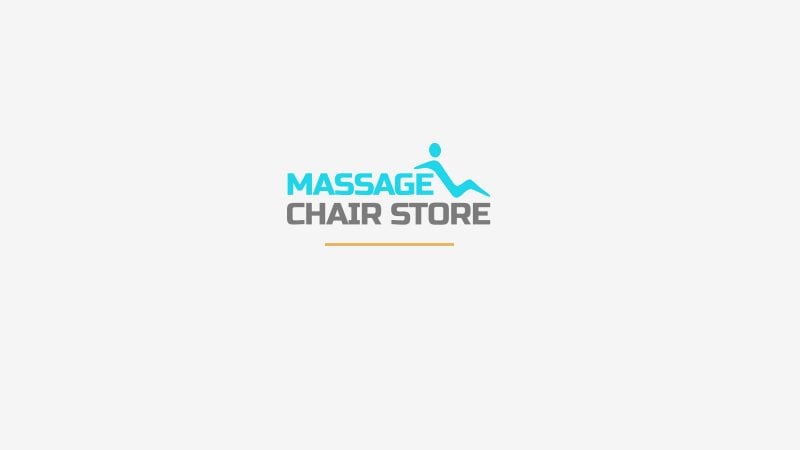 Are you looking for a massage chair that has it all at an affordable price? Then look no further than the Titan TP-Pro 8400. This versatile Titan massage chair incorporates advanced features, including an L-track, zero gravity positions, a space-saving recline feature, and adjustable functions. And the best part about the TP-Pro 8400 is it fits most budgets!
L-Track Massage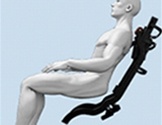 As one of the few L-track massage chairs currently on the market, the TP-Pro 8400 offers a comprehensive massage starting at the neck and reaching well past the lower back to the glutes and hamstrings. You'll enjoy a more effective massage in your lumbar area, which holds much of your stress and muscle tension.
Two Zero Gravity Positions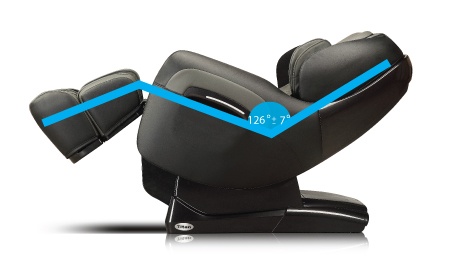 Inspired by NASA technology, the zero gravity position simulates a sense of weightlessness. Your body is placed so that the chair completely supports your weight, thus taking the stress off your back. This position also raises your legs above your heart level in order to include blood circulation. The TP-Pro 8400 includes two zero gravity positions, the second of which is even more reclined so that your massage has even more of an impact.
Adjust Your Massage Your Way
The Titan TP-Pro 8400 comes with an easy-to-use remote that allows you to customize your massage for your needs and comfort.
Air Intensity: Choose from five levels of airbag intensity, from mild to strong.
Massage Intensity: For a more powerful massage, the roller heads can extend outward at three levels of intensity.
Massage Speed: The massage roller heads can be adjusted to three levels ranging from slow to fast.
From Your Hands to Your Toes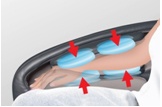 Do you spend a lot of time using your hands and wrists, perhaps typing at a computer all day? You'll certainly enjoy the arm and hand massage of the TP-Pro 8400. Powerful airbags are located in both the top and bottom of the forearm to provide your hands and wrists with a soothing compression massage.

Maybe you lead an active lifestyle, often on your feet. Work out the tension caused by the pressure put on your feet and legs with the airbag massage located in the calf and foot region. Airbags are located on the sides and backs of the legs and feet.There are even spinning rollers in the feet to offer a precise pinpoint kneading massage.
The Titan TP-Pro 8400 will provide you with the massage you need, whether you're looking for a soothing touch or intense release. Call the Massage Chair Store today at 1-800-700-1022 to learn more about this diverse chair today!