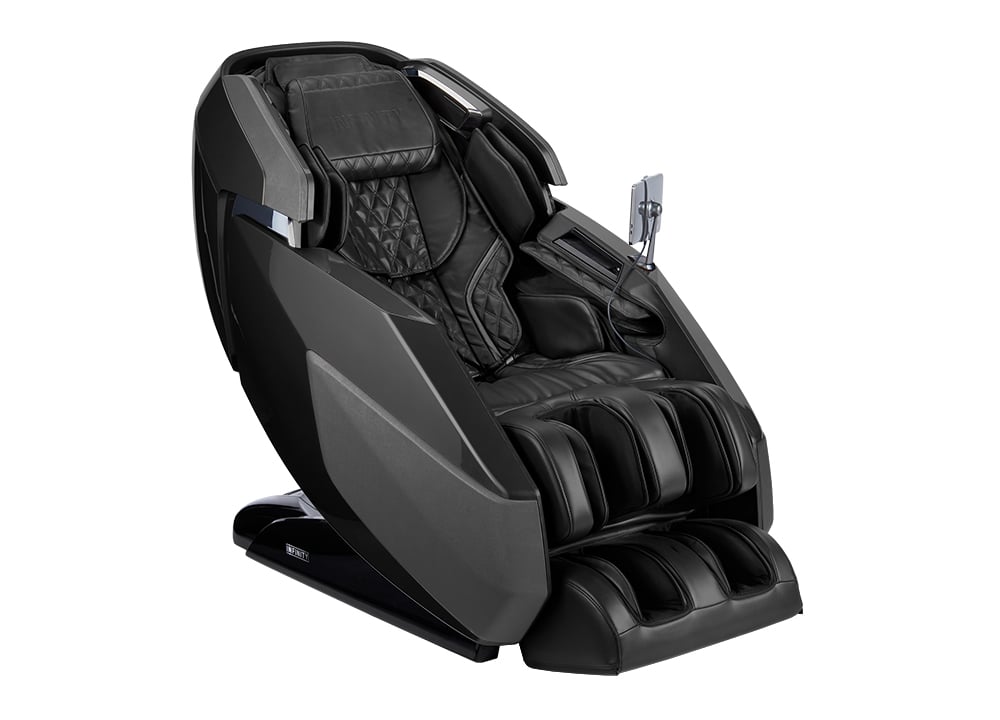 Full Chair Description
The Infinity Imperial® Syner-D® embodies the essence of sophistication and refined design. Engineered with the pinnacle of massage technology available this chair not only looks great but will be the centerpiece of any room.
Featuring Syner-D® Technology, the Imperial® has not one, but two individual massage mechanisms choreographed to work synergistically together to perform therapeutic relief to the back and gluteus region. The unique Flex-Track combines the full-body coverage of an L-Track with the stretching capabilities of an S-Track to offer superior spinal decompression and a full-length neck-to-glutes massage. 66 air cells located throughout the chair utilize air compression massage to gently squeeze away tension in the body. In addition, this chair offers comprehensive lower body massage with features like Complete Calf™ Kneading + Oscillation, and Total Sole Foot Reflexology Rollers. Complementing its state-of-the-art massage technology is the Imperial's sleek 8" touch screen tablet controller. The tablet's intuitive interface lets you easily navigate and operate your chair, and the new Infinity Control feature allows you to have complete custom control over your massage experience.
The Imperial® Syner-D® partners sophisticated design with the pinnacle of massage chair technology. Bring the experience of total body health and wellness into the comfort of your home and start feeling better today.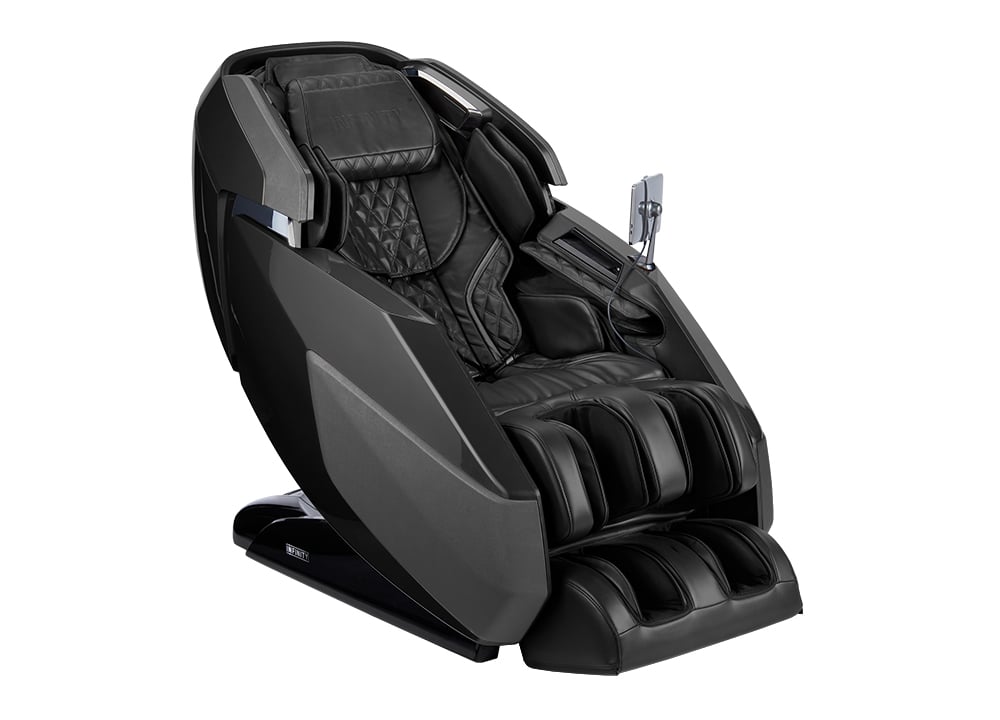 Active Massage Regions
Neck & Shoulders, Upper Back, Lower Back, Legs & Feet, Arms
Massage Roller Intensity
Low, Medium, High