Forget What You Know About Deep Tissue Massages
A Swedish massage with deeper strokes and harder pressure? Think again.
How Deep Tissue Massages Work
Deep tissue massage therapy targets the inner layers of your muscles by applying slow, firm pressure. This technique is used to ease muscle tension by breaking down knots and scar tissue that can cause pain and inflammation.
While some massage techniques focus solely on helping you relax, deep tissue massage therapy is a more intense practice. Massage therapists use their palms, fists and fingers to knead into your muscles, which can initially cause slight discomfort. However, this technique can aid in the treatment of fibromyalgia, plantar fasciitis, high blood pressure, sciatica, tennis elbow and sports injuries.
The Many Benefits of Deep Tissue Massage Chairs
According to Healthline, deep tissue massages provide both mental and physical benefits, some of which include:
Massage Chair Store is #1 in Customer Service
Helping you find the perfect massage chair is our top priority.

Our commitment to customer service is clear: We have an A+ rating with the Better Business Bureau and have received hundreds of 5-star reviews on Trustpilot. So whether you have questions about a certain brand or need assistance understanding the benefits of deep tissue massages, our trusted team of certified massage chair specialists is ready to help!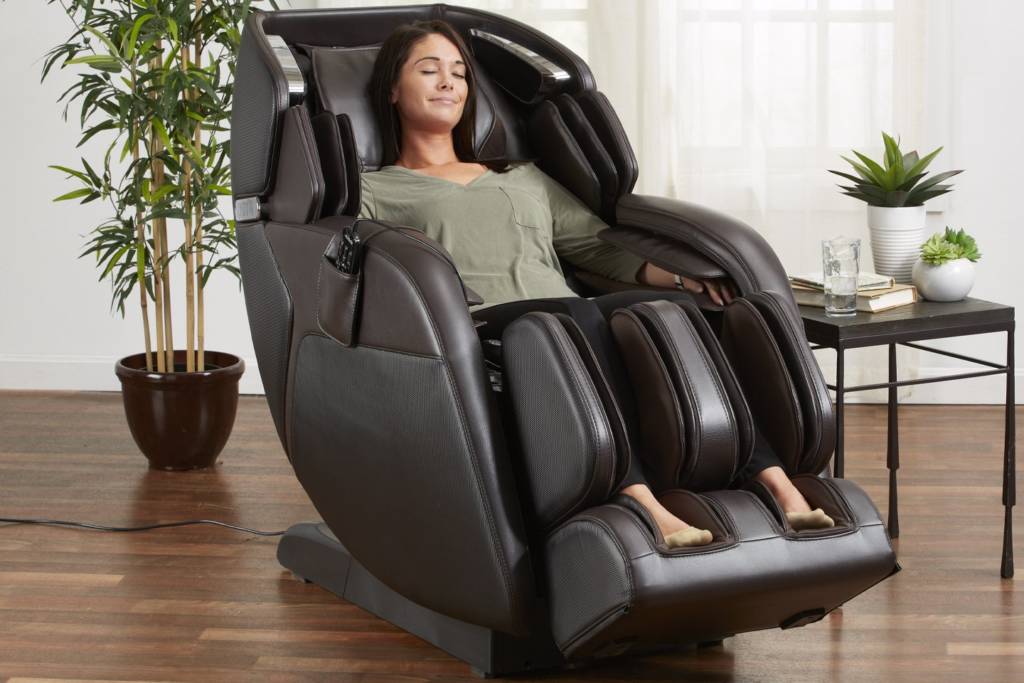 How to Choose a Deep Tissue Massage Chair
You can enjoy the benefits of a deep tissue massage from the comfort of your home with your very own massage chair. But what makes a deep tissue massage chair different from a regular massage chair?
It all comes down to the intensity of the rollers, which are designed to mimic the hands of a massage therapist. Massage chairs with 3D or 4D technology will allow you to adjust the width, length and depth of the rollers.
One day you may be in the mood for a gentle massage, and the next day you may need deeper pressure to remove knots. A massage chair with deep tissue technology lets you control the intensity of every single massage.
Shop the Best Deep Tissue Massage Chairs
Ready to experience the benefits of a deep tissue massage chair? Browse our selection of the best brands and models below.
Whether you have questions about a certain massage chair or would like to talk more about the benefits of deep tissue massage, our specialists are ready to help!
Sharper Image Revival
3999.99
Kyota Kenko M673 3D/4D Massage Chair
5999.00