What is Zero Gravity?
Zero gravity was first developed by NASA to alleviate the incredible amount of stress placed on astronauts' bodies as they leave the Earth's atmosphere. The technology helps better position their bodies to withstand the turbulent launch process.
Recognizing the benefits of zero gravity for those of us back down on Earth, engineers translated NASA's technology into massage chair form.
What Does Zero Gravity Feel Like?
Zero gravity massage chairs use a reclining position to evenly distribute body weight. When you lay in a zero gravity massage chair, there are typically two different stages you can select:
The first stage is a reclined position that levels the back and thighs.
The second stage is a deeper recline that elevates the legs above the heart.
Since zero gravity distributes your weight throughout the massage chair, there will be less stress placed on certain parts of your body, such as your back and neck. As your muscles relax in the zero gravity position, you may also experience a feeling of weightlessness when your legs are above your heart. If this happens, just close your eyes and imagine yourself drifting away on a cloud!
Zero gravity is available from many different massage chair brands, but you can also enjoy the benefits of your massage chair in its upright position.
Benefits of Zero Gravity Massage Chairs
With numerous features and cutting-edge technology, the benefits of massage chairs are undeniable.
And adding the zero gravity functionality only makes them better.
Improves blood circulation
Reduces back and neck pain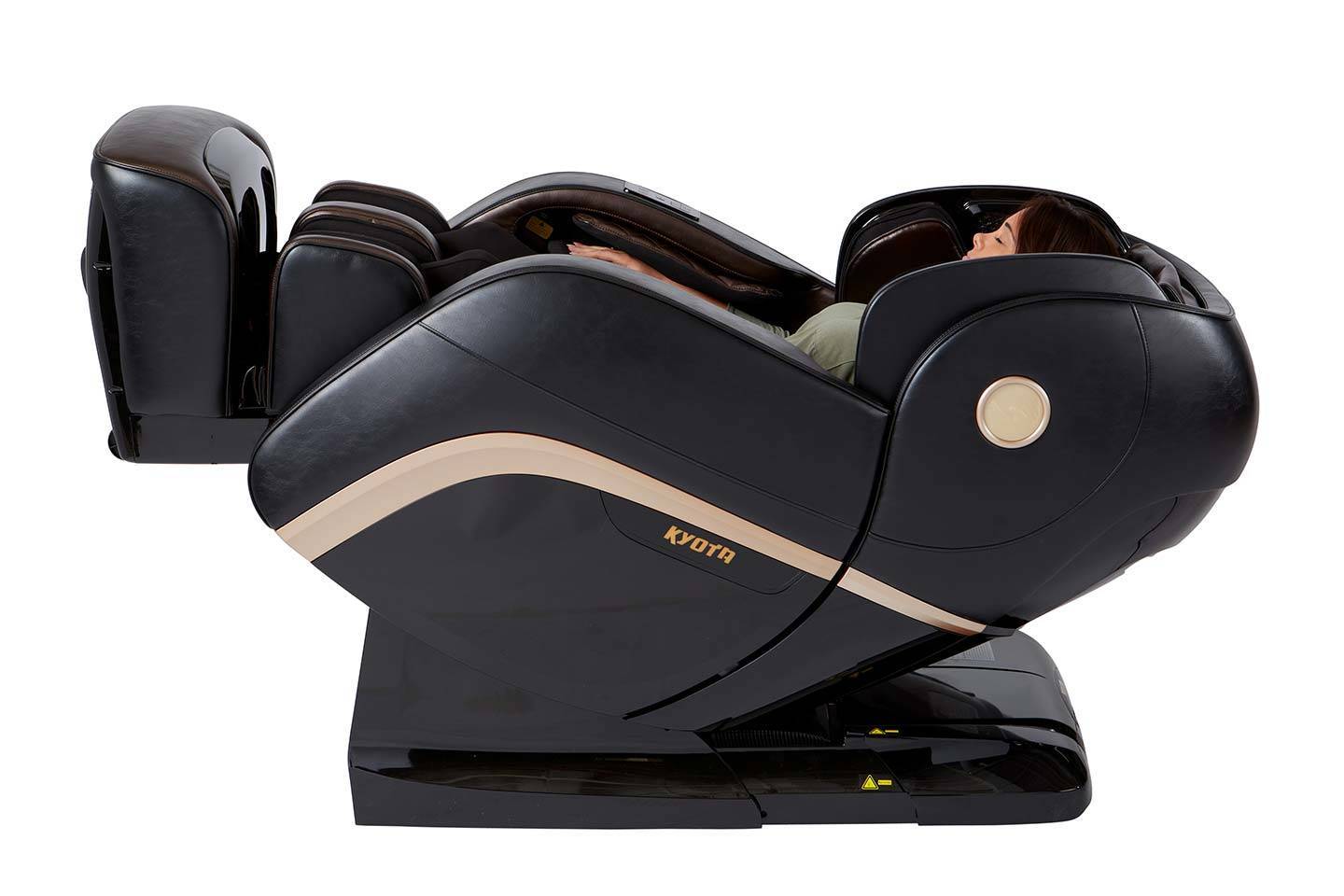 Specifically, zero gravity massage chairs can possibly alleviate some of the symptoms associated with the follow conditions:
Varicose veins
Arthritis
Spinal conditions
Back pain
Heart problems
Massage Chair Store is #1 in Customer Service
Customer service is our top priority. We have an A+ rating with the Better Business Bureau and have received countless 5-star reviews on Trustpilot. From questions about a certain brand to understanding the benefits of zero gravity, we're happy to provide answers, recommendations and any additional information you may need. Our trusted team of certified specialists is ready to help you find the perfect massage chair!
The Best Zero Gravity Massage Chairs
They may not be able to take you to the moon, but our selection of the best zero gravity massage chairs is definitely out of this world!
Kyota Kokoro M888 4D Massage Chair
8999.00
Infinity IT-8500™ X3 3D/4D
3999.00