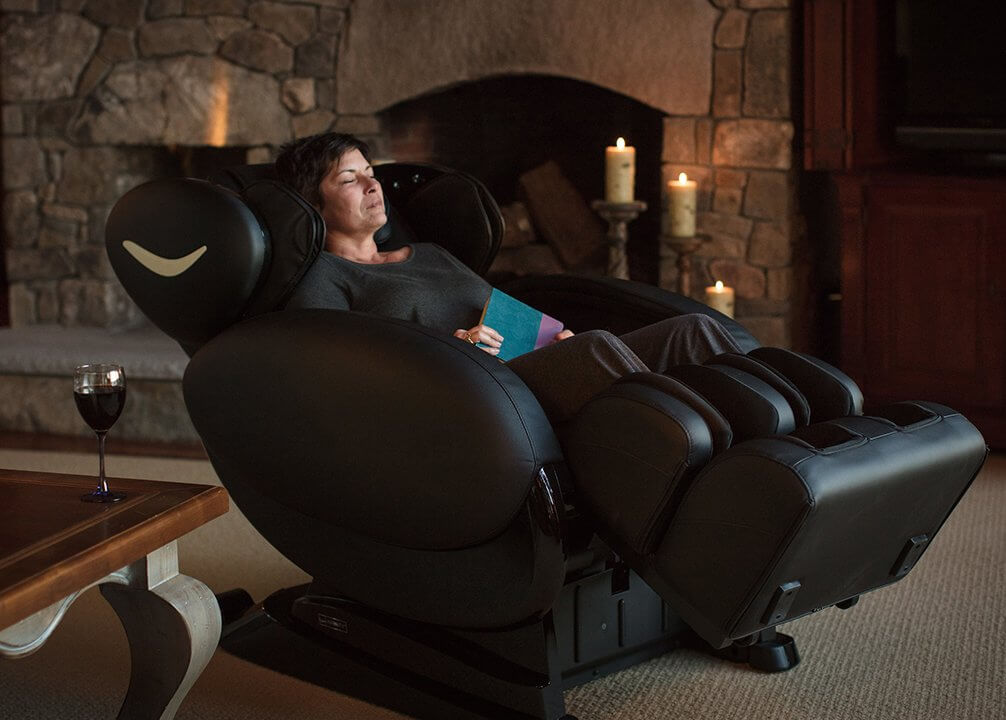 Why Does My Massage Chair Need Speakers?
Imagine holding the key to your own world of deep relaxation right in the palm of your hand.
Many massage chairs come with immersive speakers located on either side of the headrest. These can connect to a phone or other Bluetooth device, allowing you to stream music or listen to guided meditations, ambient soundscapes and any other form of audio to enhance the head-to-toe experience of your massage.
Benefits of Sound Therapy
Music has been shown to have positive effects on our mental and emotional state. Quiet, ambient sounds are the best aural accompaniment to a massage.
When paired with the physical and mental benefits of massage, sound therapy can:
Reduce Anxiety:
When you listen to soothing sounds, your pulse slows and your breathing deepens.
Promote Focus:
By giving your brain something to focus on while you recharge, you can enhance your productivity post-massage.
Improve Your Mood:
Your body releases serotonin and oxytocin when you hear music you like. These two chemicals act as mood stabilizers and natural antidotes to stress.
Massage Chair Store is #1 in Customer Service
We value customer service above all else. Our commitment to our customers has earned us an A+ rating with the Better Business Bureau and countless 5-star reviews on Trustpilot.

Our trusted team of certified specialists is ready to help you find the perfect Bluetooth-enabled massage chair!
Shop the Latest & Greatest Massage Chairs with Bluetooth
Check out our selection of the best Bluetooth-enabled massage chairs below. Most brands and models also include cutting-edge features like zero gravity, heat therapy and body scanning technology.
If you have any questions about a certain massage chair or would like advice from one of our specialists, please contact us. We're happy to help!
Kyota Kansha M878 4D
$4999.00
Infinity Celebrity™ 3D/4D
$7999.00
Infinity Solstice™ 4D
$8499.00