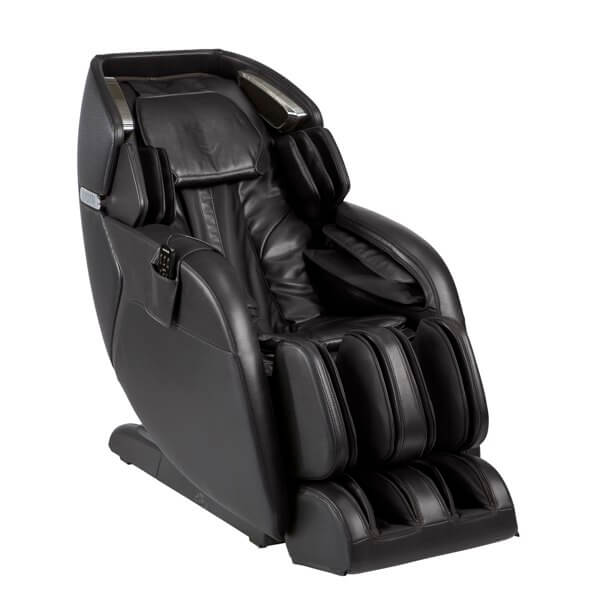 Full Chair Description
The Kenko M673 3D/4D was designed with daily massage in mind. The Kenko uses a 3D back mechanism and 40 strategically placed air cells to simulate human hands and give you a full body massage experience. Why travel to an expensive spa, when you can massage anytime you need it from home.
Featuring 3D/4D massage technology to mimic deep tissue massage of human hands through the use of a 3D mechanism that moves up and down, left and right, plus in and out (intensity) and adds a fourth dimension (4D) of variable speed on these movements. The full-body massage experience starts with the TrueFit™ Body Scanning to pinpoint the user's size and shape, providing a customized massage, specific to them. Sync music to the Bluetooth® Speakers located in the headrest while the back mechanism travels down the 49″ L shaped track, following the spine, from the neck and shoulders all the way to the glutes. One of the unique features of the Kenko is the Extra Long Calf Coverage. This is the longest calf massage available, providing a compression massage from the knees down to your feet, for pressure and tension relief. The Zero Wall Fit™ Space-Saving Technology allows you to place this chair only a few inches from the wall and still be able to relax in the Weightless Zero Gravity Recline.
The Kenko is precision engineered with top quality craftsmanship to provide a complete full body massage experience. Bring health and relaxation home to you and be rewarded daily.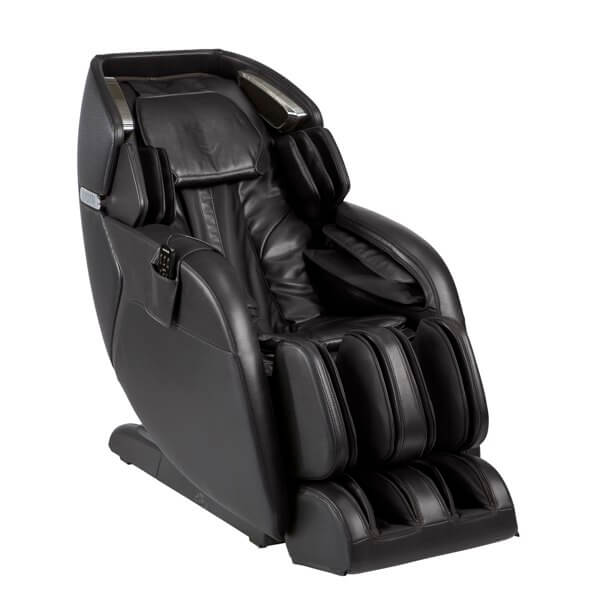 Active Massage Regions
Neck & Shoulders, Upper Back, Lower Back, Legs & Feet, Arms
Massage Roller Intensity
Low, Medium, High