A Guide to Massage Therapy for Heart Conditions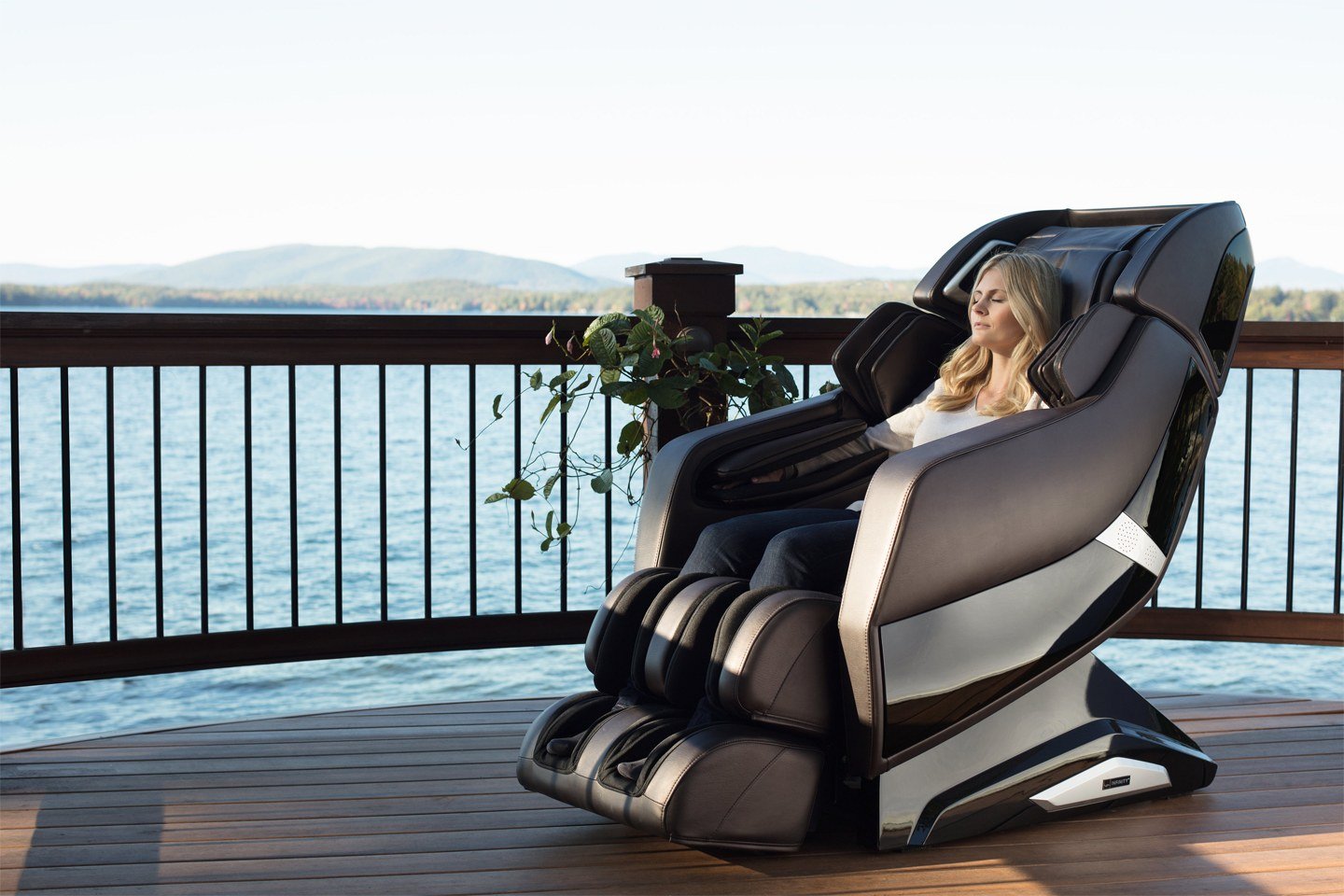 Heart disease is the leading cause of death for most adults in the United States; one in every four deaths is related to cardiovascular disease. While eating a healthy diet, exercising on a regular basis and avoiding smoking and drug use are the most important lifestyle choices in alleviating the risks associated with heart disease, massage therapy can also provide positive benefits.
Massage has been shown to not only be beneficial for general health, but it also provides specific benefits related to improved heart health. This is great news for those who are either at risk of developing cardiovascular problems or are in recovery. However, different heart conditions also carry different health risks and precautions. If you're wondering whether massage therapy can really help in addressing the risks of heart conditions, then consider this guide your in-depth resource.
Is It Safe to Have a Massage with a Heart Condition?
First, you should always consult with your doctor when considering forms of therapy for chronic conditions, including any cardiovascular condition relating to a heart attack, arrhythmia or heart failure. Your doctor will have a better understanding of your unique condition and is the most informed source for advice about treatment.
While you can't massage the heart directly, massage can lead to improved heart health. Massage therapy can benefit the cardiovascular system through its positive effects on different parts of the body. As such, while it is generally safe and effective to have a massage for heart health, some cardiovascular conditions will require precautions – especially conditions related to swelling in the legs or abdomen or changes in blood pressure.
Even if it isn't your preferred therapy, it's important to understand that massage therapy has been shown to be beneficial in improving certain conditions related to heart health, especially for patients in recovery following heart surgery. So while it is generally safe to have a massage with a heart condition, it is important to review the specific benefits and general precautions with your doctor.
The Benefits of Massage on Heart Health
The general benefits of massage therapy — such as reducing chances of migraines and headaches and increasing range of motion — can provide supplemental benefits for those with heart conditions. These benefits include:
Altogether, these positive effects can help patients recover more rapidly from a heart attack, stroke or heart surgery. Massage can also assist in cardiac rehabilitation by loosening muscles after exercise and reducing associated stress and tension.
Common Heart Conditions – Specific Benefits and Precautions
The following heart conditions can have their symptoms alleviated by massage therapy, but some also carry specific precautions. If so, you should consult with a doctor before treatment.
Massage therapy has been shown to lower blood pressure, both systolic and diastolic, so it is especially helpful for those with high blood pressure. Fluctuations in blood pressure may cause symptoms related to low blood pressure including fainting, nausea, shallow breathing and headaches. Patients with high blood pressure should have their pressure checked before a massage session.
Patients who are in recovery from heart failure may experience difficulty breathing, so it's advised to deliver a gentle massage while in a seated position to allow unrestricted airflow. Also prioritize massage on the hands, feet and neck instead of the back.
Massage therapy reduces heart rate, level of stress and levels of cortisol in patients recovering from heart surgery. While it may be tempting to receive a massage to reduce tension and aid in recovery, it's highly recommended to check with a physician to make sure that all wounds from the surgery are healed before massage therapy.
Pacemaker or ICD Patients
It is safe to have a massage after receiving a pacemaker or implantable cardioverter defibrillator (ICD), provided that a physician approves after the wound has healed. It is recommended to avoid massaging the areas where the device has been inserted.
Coronary Artery Disease or Atrial Fibrillation
Abnormal heart rhythm can put you at higher risk for blood clots, so check with a specialist to ensure it's safe to receive massage therapy as part of treatment.
While stroke isn't technically a heart condition, as it's caused by blocked or burst blood vessels in the brain, massage therapy is helpful in reducing muscle tension that develops from contractures experienced after stroke.
General Precautions Needed with Massage & Heart Health
Even if you don't have a specific heart-related condition, there are a few general precautions to consider before receiving a massage:
If you have complications with your blood pressure, check it before receiving a massage. A massage is not recommended if you have low blood pressure, especially while on medication.
Avoid eating a heavy meal or drinking alcohol directly before having a massage, as the pressure of the massage can make you uncomfortable. Also try to avoid coffee or sources of caffeine as they can increase your heart rate or can cause anxiousness.
If you take blood thinners, be mindful of bruises and try to avoid deep tissue or other heavy massage therapies.
If you suffer from blood clots, it's advised to avoid massage therapy, as there's a higher possibility it could dislodge a clot and lead to a heart attack or pulmonary embolism.
Effective Ways for People with Heart Disease to Receive Massage
If you're interested in receiving massage therapy to assist with cardiac rehabilitation, you can talk to your physical therapist following recovery from surgery. For more regular massages to help reduce stress and lower blood pressure, you could make appointments with a licensed massage therapist. However, regular visits with a massage therapist can be costly and time consuming. Fortunately, there are more convenient and cost-effective options available with home devices like massage chairs and portable massagers.
Massage chairs: Modern massage chairs feature extensive personalization capabilities, including zero gravity recline, stretching programs, multiple heat levels and even different pressure levels and techniques in combination. While they do take up real estate in your house, a massage chair can easily deliver a gentle full-body massage experience in the comfort of your own home, with no additional travel time or per-session fee.
Targeted massagers: Targeted massagers are designed to work on one specific area of the body, such as the shoulders or feet. Smaller and more portable than a full massage chair, these devices can also come with additional features such as heat therapy to help induce muscle relaxation. However, because they're designed to target specific areas of the body, they won't be able to address different areas of the body like a full sized chair or massage gun.
Massage gun: The most conveniently portable option for massage therapy, massage guns can target any area of your body with the push of a button. These devices are the most inexpensive option and can travel anywhere. There are a few drawbacks, as they don't apply heat, have fewer pressure levels and can't reach areas that you can't reach yourself.
Bring Massage Therapy Home
If you're looking for a safe and regular massage solution to assist with a heart condition, the certified specialists at Massage Chair Store are happy to help. Our team is ready to talk with you about your specific needs through a free consultation to discuss your options and find your ideal massage therapy product.