A Guide to Massage Therapy for Cancer Patients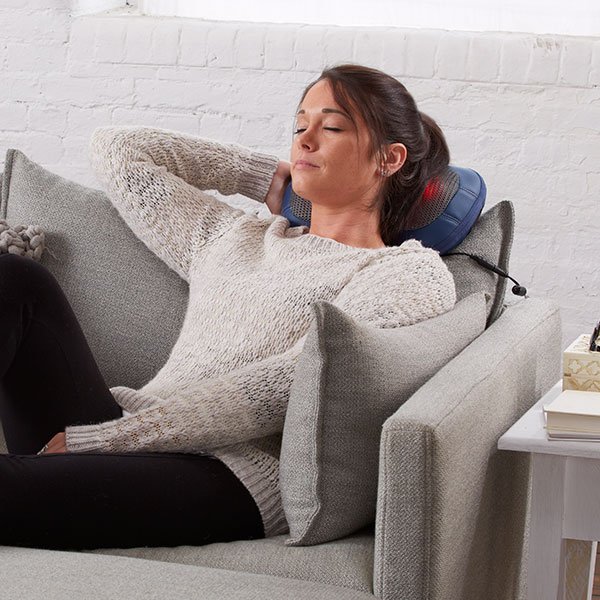 Cancer treatment can often be as traumatic as the disease itself, if not more so. Treatment side effects can range from merely uncomfortable to debilitating and can include nausea, vomiting, chronic pain and hair loss. Creating a comfortable home environment becomes crucial while a patient goes through cancer treatment, and there are some alternative wellness therapies that can help ease some of the discomfort.
Massage therapy is a popular option for cancer patients experiencing uncomfortable treatment side effects, provided it has been approved by an oncologist. Though massage therapy cannot treat cancer, it has been proven to help patients manage the side effects of treatment. A qualified oncology massage therapist is the best choice, followed by any product recommendations an oncologist makes. Individuals should also be aware of the risks associated with massage therapy for cancer patients before booking any appointments or making a purchase.
This guide is your in-depth resource to massage therapy for cancer patients.
What Are the Benefits of Massage Therapy for Cancer Patients?
Massage therapy is beneficial for many reasons not limited to the side effects of cancer treatment. Common benefits of massage for cancer patients — many of which have been scientifically studied and proven — include:
Though these benefits can make a cancer patient much more comfortable, massage therapy should not replace cancer treatment. Massage is recommended purely as a supplemental care therapy.
What Types of Massage Therapy Are Best for Cancer Patients?
Since cancer treatment can cause pain, inflammation and increased sensitivity to touch, it's crucial that patients and massage therapists only choose massage techniques that won't cause more discomfort or injury.
Popular massage therapy methods used to treat cancer patients include:
Swedish or classical massage
Combining long, soft strokes with light tapping, Swedish massage promotes both relaxation and increased energy by releasing pent-up tension in the muscles. This technique is particularly gentle on cancer patients or those prone to bruising.
Myofascial release
Used to treat chronic facial pain or indirectly target pain elsewhere in the body, myofascial release is the practice of massaging trigger points in the face to release tension. Myofascial release can be especially effective for easing headaches and is a great alternative to full-body massage for sensitive skin or muscle tissue.
Japanese massage therapy
Also known as shiatsu or acupressure, Japanese massage therapy involves using the fingers, thumbs, feet and palms to apply pressure to muscles, manipulate joints and stretch limbs.
Deep tissue massage
This technique is not generally used during active cancer treatment, but may be used following treatment to help manage chronic pain and limited motion due to scar tissue or stiffness in the limbs.
Thanks to advancements in technology, these techniques aren't limited to a professional massage therapist. A quality massage can be delivered at home by:
Massage chairs: Massage chair technology has seen incredible developments in recent years when it comes to personalization. Users have the ability to program a massage chair's intensity, heat levels and even the combination of techniques used during a single session. Massage chairs are also the epitome of convenience, since they can deliver a full-body massage experience in the comfort of one's own home.
Targeted massagers: Devices designed to target one specific area of the body, such at the shoulders or feet. These devices are often portable and easy to keep at the office or take on the road, provided there is an available source of electricity.
Massage guns: These handheld devices allow users to easily target any area of their body and are especially convenient for massaging on the go. Simply point and press a button!
Before purchasing or testing any of these products, cancer patients should consult with an oncologist to make sure these methods are a safe addition to treatment.
How to Find the Right Oncology Massage Therapist
While general massage therapy training can address a range of physical and medical conditions, there are massage therapists who are specifically trained in meeting the needs of cancer patients. An oncologist can likely recommend a trained oncology massage therapist, and even put patients in touch with them.
Here are four important factors to consider when exploring massage therapist options:
Education: Did the therapist attend an accredited massage school? Do they hold a relevant degree or certificate and are they licensed to practice in the state in which they are located? Accredited massage therapists will list their education and licensure on their websites.
Training: There are currently no national or international standards for oncology massage training, but the Society for Oncology Massage does not recognize any massage therapist with under 500 training hours logged in general massage techniques, nor do they recommend therapists with under a year of experience.
Experience: Be sure to inquire how long a therapist has been practicing oncology massage, if they don't include that information on their website. The questions they ask during the consultation will also let a client know how experienced they are, including asking about diagnosis, treatment and symptoms.
Technique specialties: Again, this information may be listed on the therapist's website, but it always helps to ask for their specific specialties. If they are experienced in a range of techniques, a therapist may be able to modify their services to best meet a client's unique needs.
The Society for Oncology Massage offers an online therapist finder to make the search easier.
When To Avoid Massage Therapy During Cancer Treatment
Cancer patients are generally much more susceptible to infection or injury when coming in contact with others or sustaining prolonged physical touch. An oncologist will give patients specific instructions for staying healthy between treatments, but there are some general rules when it comes to massage therapy for cancer.
The risks of massage therapy for cancer patients can include:
Infection: If a patient has had recent surgery or has sustained open sores from radiation therapy, there is a serious risk of infection if the wounds are disturbed. Chemotherapy can also cause white blood cell count to drop, lowering the body's natural defense against pathogens.
Bruising: Chemotherapy causes a patient's blood platelet count to drop, which increases the risk of skin bruising from even light pressure.
Skin breakdown: The skin can become very sensitive and fragile during radiation therapy, so repeated rubbing from a massage may cause breakage.
Patients should avoid scheduling or receiving massage therapy if they are experiencing the following:
Low white blood cell count: Following chemotherapy, patients are much more susceptible to infection, so it's best to avoid contact with others who may carry germs.
Known blood clots: Patients with deep vein thrombosis or other clotting conditions should avoid massage therapy, as it could potentially dislodge blood clots and cause a pulmonary embolism or cardiac arrest.
Lymphedema: Some types of cancer can cause excessive swelling in certain parts of the body, which should only be addressed by a therapist who specializes in manual lymphatic drainage.
Bringing Massage Therapy Home
Though an oncology massage therapist can address the specific needs of cancer patients, frequent visits to a massage therapist can take a lot of energy, time and effort on the client's part. Cancer treatment can be exhausting, not to mention expensive, so regular massage appointments can put added strain on an already stressful situation.
Fortunately, massage chairs and portable massagers make receiving a quality massage much easier and more accessible (plus much more cost-effective in the long term). Products like these are becoming increasingly popular among cancer patients, as they can help patients manage the symptoms of cancer treatment from the comfort of their home.
Massage guns are ideal for quick self-treatments and are much less expensive than regular in-person massage appointments, as are targeted massagers for feet or shoulders. Massage chairs, meanwhile, can deliver full-body massage therapy with the press of a button, and many of today's models come with customizable programs that cater to users' unique preferences.
Massage chair features like zero gravity recline and stretching programs can take the stress off sore, tired limbs, which can be especially beneficial following a long stretch of cancer treatment. Users can even enjoy a gentle, heated massage while doing other relaxing activities like reading or watching TV. And with today's technologically advanced models, shoppers are guaranteed to find a massage chair that meets their needs perfectly.
Before committing to any purchase, cancer patients should consult with an oncologist to be sure they're choosing the best solution for their specific health situation. If you're looking for the perfect massage solution to manage cancer treatment symptoms, the certified specialists at Massage Chair Store can listen to your requirements and preferences and help you find the ideal product.