Chat With MassageChairStore.com Experts!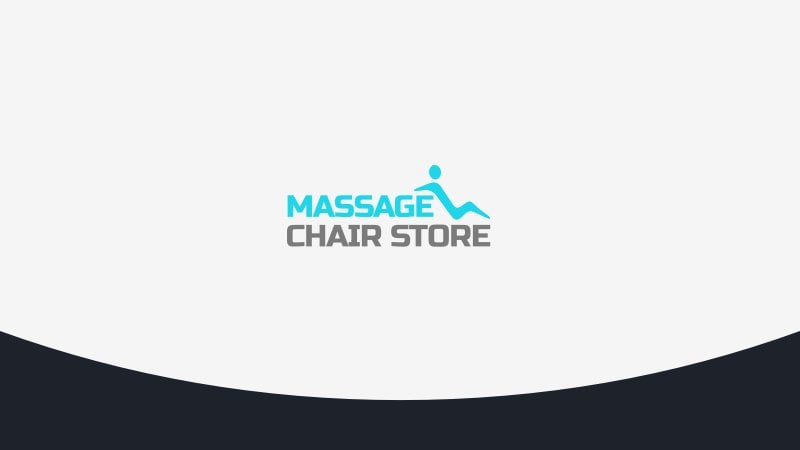 Shopping for a luxury massage chair can be daunting, especially when faced with the many brands, options, and styles that exist. It doesn't have to be a stressful process, however! Did you know MassageChairStore.com has a live chat option right on our home page? When you shop with us, you can easily chat with one of our massage chair experts.
Whether you have one quick question or a whole slew of them, our friendly sales professionals are always ready to address any of your concerns. We want to make sure you end up in the best massage chair for your needs. That means you can feel comfortable asking us anything about certain chairs, programs, features, and prices. Our team will even make recommendations to you based on your preferences and budget. Asking questions is especially important for first-time massage chair buyers, so we can be sure to find you the perfect chair for you.
Don't hesitate to chat with us—our knowledgeable reps are standing by! Simply visit our home page at www.massagechairstore.com and click on the Live Chat button on the left, as pictured below: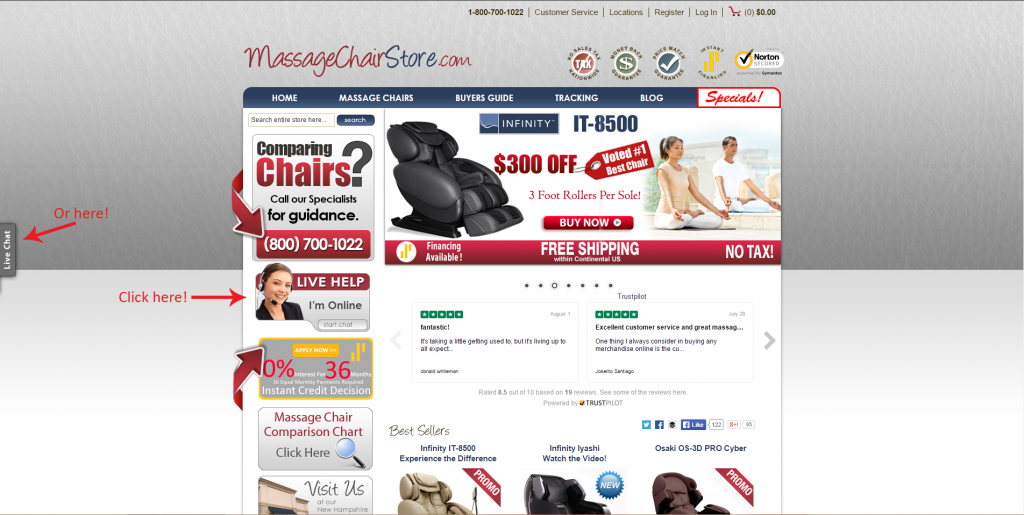 And of course, you can always feel free to call us at 1-800-700-1022 with any additional questions or concerns!