Beware Cheap Massage Chairs: Tips & Questions to Ask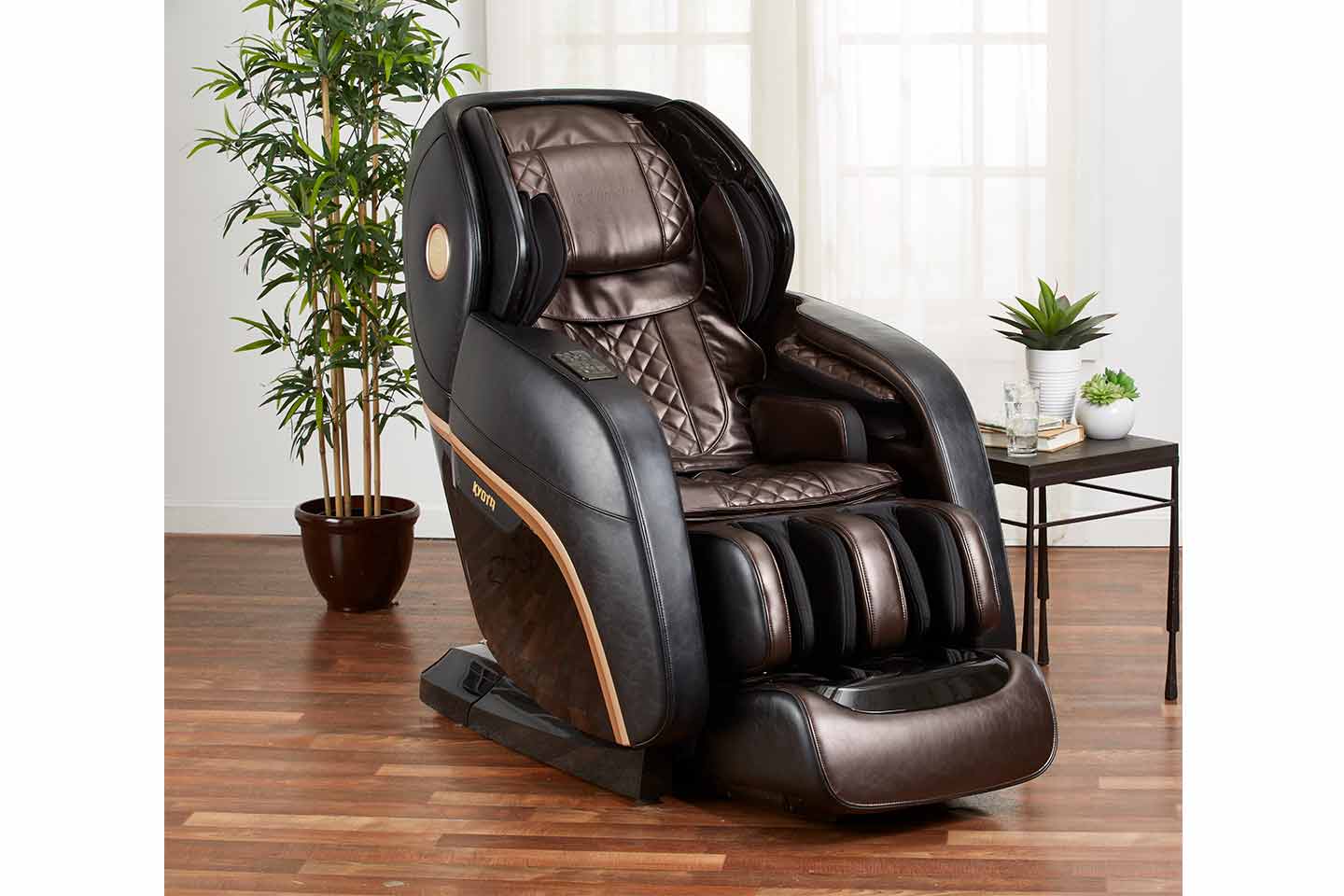 Who doesn't love a bargain? Getting a great deal on anything is usually a win for shoppers, which is why Black Friday has become such an annual frenzy. But steeply discounted or "cheap" prices can sometimes indicate a defective or poor-quality product — which can really sour the win of a great price. This is especially true of cheap massage chairs, a fact that massage chair shoppers should be aware of. No use bringing home a $200 massage chair only to wind up with a sore back! Here's your guide to avoiding the cheap massage chair.
What Is a "Cheap" Massage Chair?
A chair that can deliver a quality massage in the comfort of your own home is a product worth investing in. A standard, high quality massage chair can cost anywhere from $1,500 to upwards of $12,000. Though plenty of trustworthy massage chair brands carry products with a price tag around $1,500, anyone serious about investing in their long-term health and wellness should expect to spend around $3,000.
Cheap massage chairs, on the other hand, can usually be identified by price tags that hover in the low- to mid-hundreds before any discounts are applied. A price from $200 (or lower) to $600 could indicate unreliable parts, poor construction, low-quality or nonexistent customer service, inhumane factory working conditions or a host of other negative factors. Cheap massage chairs, while they may seem like a bargain, can end up costing the budget-conscious shopper more in the long run.
Massage chairs are a big eCommerce item, which means that products are not always available for testing prior to purchase. Whether you're buying sight unseen or have access to a massage chair showroom, here is a list of questions you can ask that will help you determine if a low price is too good to be true.
First: Is the chair under $1,000? There are quality models that

go for less

, but anything under $1,000 should trigger some questions or further research.
Does the chair offer a

2D, 3D or 4D

massage mechanism? Or is its variability unknown?
How many premium features does it include? E.g.

zero gravity

,

heat therapy

, intelligent body scanning, etc.
How many massage programs does it feature? Are the programs customizable?
Does the mechanism squeak or sound clunky?
Is the upholstery well-sewn and made of high quality, genuine or synthetic leather?
Do the rollers feel too hard?
How adjustable is the headrest or footrest (if it comes with one)?
Is customer service friendly and easy to reach?
What is the warranty/return policy?
If you have a less-than-satisfactory answer to any of these questions, chances are the price is not worth the risk to your wallet or your comfort.
The Risks of a Cheap Massage Chair
Buyer's remorse is real, no matter how confident a customer is in their purchase. Since a quality massage chair can be a significant investment, it helps to know the risks you'd take if you were to choose a lower-priced model:
Poor customer service: A customer service department that's poorly trained or difficult to reach can make a bad problem even worse, and can ruin a company's reputation.
Sacrificing health & wellness: If your neck or back are even tighter after a massage chair session, the money you saved at purchase is not worth the discomfort of a cheap wellness product.
Weak features & parts: Lukewarm heat therapy? Barely-there foot rollers? No thank you! If you're going to purchase a product that advertises certain features, you want those features to work. A lower price does not guarantee this.
Bad or no warranty: Cheap products are often priced as such because retailers just want to move units. This mentality does not work for fostering positive, loyal customer interactions, which is particularly evident if a product lacks a warranty or return policy. Retailers like this don't want to hear from their customers again, no matter what happens following a purchase.
Difficulty finding parts or repair services: No offense to Amazon or Craigslist, but neither of these are the recommended sources for massage chair parts or repairs. When you purchase a massage chair from a reputable manufacturer or retailer, they most certainly will have recommendations for certified technicians in your area, should any issues arise. Plus, they'll likely have a standard warranty that will cover parts and repairs for the first several years following purchase.
Higher long-term cost: More frequent replacements, inability to source parts, cheap materials, getting scammed by an uncertified technician… we're getting a headache just thinking about the potential bill for repairs!
Is an Expensive Massage Chair Worth It? Yes!
As we've seen, spending a little more up front can save you money (and many headaches). By starting your massage chair search with products $1,500 and up, you're nearly always guaranteed:
Better long-term health and wellness
A higher quality massage every time
Better customer service
A longer massage chair lifespan
Questions to Ask Before Buying a Massage Chair
In addition to the questions about quality listed earlier in this blog post, we've compiled a list of questions every massage chair shopper should ask during the buying process.
Before you begin shopping in earnest, it will help to answer these questions for yourself:
What do I want my massage chair to do for me?
What's my budget?
Where will my massage chair live?
Who will be using the massage chair?
Where can I test a massage chair?
Once you've settled on your ideal massage chair, ask the retailer:
How does delivery and setup work?
What if I don't like the massage chair?
What kind of warranty is included?
How long will my massage chair last?
Find answers and helpful guidance in our free eBook, Massage Chairs 101: 15 Tips to Relieve Purchase Pressure. As always, the team of certified specialists at Massage Chair Store are on hand to answer any questions you may have about pricing, features or longevity of your dream massage chair. Get in touch today and book your free consultation!