Gentle Massage Chairs: The Perfect Touch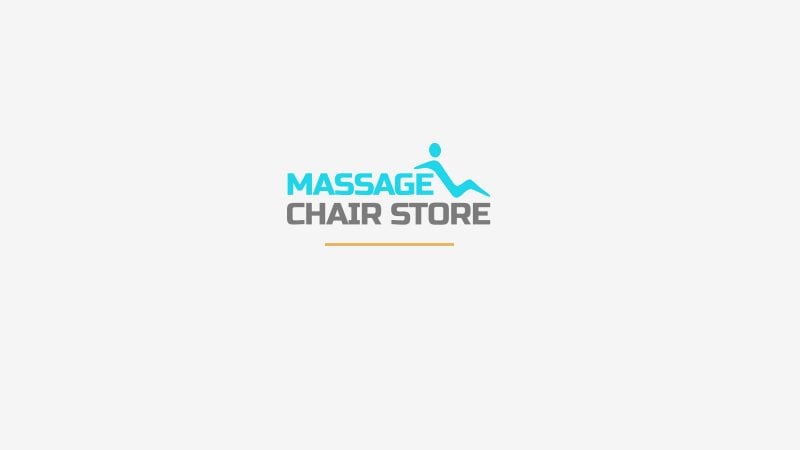 There are many styles, features, and techniques to consider when searching through the sea of massage chairs on the market. Massage chairs are often known for providing powerful, deep tissue rub-down—which may be perfect for some, but too much for others. After all, massage intensity is one of the most important features when selecting your chair!
Those suffering with conditions like fibromyalgia and arthritis may be in need of gentler relaxation. You may be wondering, "But how do I find the perfect gentle massage chair without trying them all?" Start with the four following chairs, brought to you by a few of the top names in the industry.
Osaki OS-4000T Massage Chair
The OS-4000T Zero Gravity Massage Chair truly lives up to the Osaki name, which is apparent through its high quality and sharp look. This innovative chair is the solution to your pain and is fully customizable, allowing you to target specific body parts, including your neck, back, lumbar region, legs, and feet.
This Osaki massage chair is multi-functional, giving you the power to target your most problematic areas. While it gives you the power to do so much, it remains gentle enough to relieve pain and discomfort caused by arthritis, fibromyalgia, and sciatica. Simply choose what works best for you from the OS-4000T's auto programs:
Demo
Healthcare
Therapy
Relax
Smart
Circulation
To add to its adjustability, the OS-4000T massage chair gives you the option to choose between full-body, fixed, or partial massages. Target those trouble spots or avoid areas that are especially sensitive. The 41 airbags located in the neck, back, lumbar region, legs, and feet will also help to gently improve joint flexibility and circulation. Then choose from six massage techniques and five speed and intensity settings, and you'll be on your way to enjoying the perfectly light massage.
Available in four different colors, the attractive Osaki OS-4000T is a great choice for those looking for a gentle massage chair with many options.
Escape by Infinity Massage Chairs
One of the most recent additions to the Infinity Massage Chairs fleet, the Escape, includes high-end features at a low-end price point. Stronger than Osaki's OS-4000T and gentler than the popular Infinity IT-8500, the Escape is a great happy medium when it comes to massage intensity.
Perhaps you prefer a lighter massage, but another family member prefers more pressure? Fortunately, this Infinity chair accommodates everyone's needs, from light relaxation to powerful deep tissue massage. The Escape is also wider and offers more pre-set programs than many comparable chairs in order to suit a larger variety of people.
Of course, the Escape massage chair includes key features like a 47″ long L-shaped roller track and zero gravity to ensure even more massage coverage and maximum stress relief. You'll also enjoy an impressive foot massage system with eight airbags and six rolling sole massagers in each foot unit, plus a unique heel rubber to alleviate heel pain and plantar fasciitis. Lumbar heat also provides intense relief from muscle tension. With its space-saving technology, this chair will fit in virtually any room of any home.
The Infinity Escape is the ideal solution if you're looking for a middle-strength, innovative, and visually appealing massage chair.
Human Touch WholeBody 7.1
Do you want a stylish and elegant massage experience? Look no further than the Human Touch WholeBody 7.1 Massage Chair. Featuring Human Touch's FlexGlide 3D orbital massage technology, this chair will leave you feeling relaxed and rejuvenated.
This Human Touch massage chair will loosen your muscles with its patented warm air technology. You can also pinpoint specific areas, thanks to the WholeBody 7.1's BodyMap PRO feature. Enjoy a gentle massage that simulates the hands of a professional therapist.
The comfort pillow provides extended neck and shoulder support, and the base swivels 55 degrees. Additionally, the retractable ottoman includes a foot and calf massager to provide head-to-toe relaxation, and folds back up to maintain a sleek look that suits any home or office.
Infinity IT-9800
The classic IT-9800 by Infinity Massage Chairs is the height of luxury. This 100% leather chair offers state-of-the-art technology and aesthetic appeal that will suit any room. Choose from a variety of massage techniques, from shiatsu to Swedish to rolling massage. The innovative IT-9800 will appeal to those seeking a gentle massage, as well as those preferring a powerful deep tissue massage.
Thanks to its inversion therapy, the IT-9800 places your body in the most comfortable position to improve blood circulation, decrease heart rate, and maximize the overall effects of your massage. This gentle massage chair is also one of few on the market to use infrared heat in the lumbar region to warm and loosen tense lower back muscles. Infrared heat is simultaneously effective yet gentle because it directly heats your body, rather than simply warming the air around you. Three levels of heat are available, so everyone will find a preferable setting. Finally, this luxurious Infinity chair uses optical scanning technology to scan your entire body and detect pressure points for a precise and effective massage.
The Infinity IT-9800 will introduce a higher level of well-being to anyone looking for a gentle, customized massage experience in a sleek, high-quality chair.
Find the Gentle Massage Chair for You
Don't be overwhelmed by the plethora of massage chairs on the market! Start by doing your research, including reading reviews and calling reputable massage retailers. They will be able to give recommendations based on what level of massage chair intensity you desire. Plus, they can tell you locations in your area with store demos available for you to try out; that way, you can have a better idea of what's out there and what features you like or dislike.
Take your time, do your research, and ask questions! You'll soon find the ideal gentle massage chair and be on your way to enjoying more comfortable and relaxed days.