Massage Chair Store's Top Picks: 3D Massage Chairs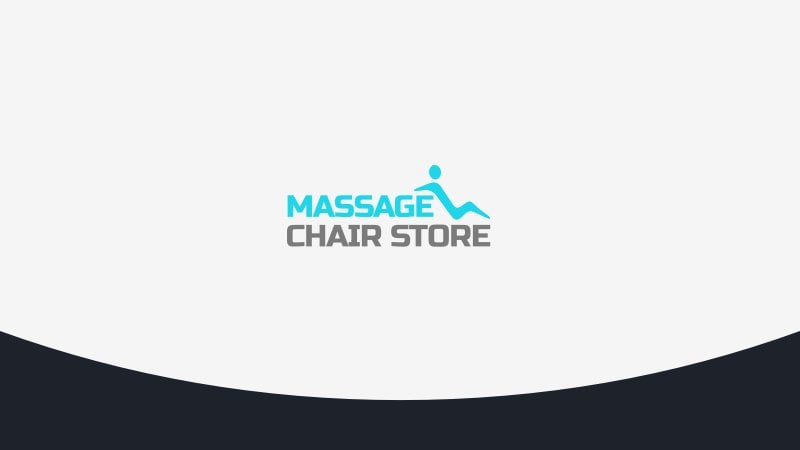 This week, we share our top five picks for 3D massage chairs from some of the most reputable names in the industry. Read on to learn about each one and which would be right for you.
Infinity IT-8500 X3
Featuring the most advanced 3D technology on the market and five intensity levels, the new and improvedIT-8500 X3 from Infinity Massage Chairs can provide anything from a barely-there touch to a powerful deep tissue massage. Users can easily set their massage using one of three 3D auto programs:
Deep Shiatsu: Pulsating massage to help release tension
Healthy Breath: Gentle relaxation
Massage Extend: Renewing stretch to realign the spine and hips
This 3D massage chair also includes an auto-extend neck feature, which uses a sensor to detect where the user's neck lies and allows the rollers to extend further for a stronger neck massage.
The IT-8500 X3 offers Bluetooth technology so you can easily connect your wireless device and play your favorite music. Plus, it's easier than ever to operate with the new slim remote design and six new preset programs. By combining the most recent massage chair technology with the steadfast favorites of the original IT-8500, the IT-8500 X3 creates a convenient and leisurely experience with every massage.
Luraco iRobotics 7
The cutting-edge Luraco iRobotics 7 boasts an advanced 3D robotic system utilizing the latest control technology to provide superior back, neck, and shoulder massage techniques—and it was made in the U.S.A. The 3D system includes five levels of intensity control to suit everyone's massage preferences.
Users can easily control this Luraco massage chair with the touchscreen remote (very similar to a smartphone). Also setting the iRobotics 7 apart is its health monitoring features, which measure blood pressure and heart rate; noise reduction technology, making it one of the quietest chairs on the market; and a 3 layered foot and calf massager for a refreshing reflexology massage.
Ogawa Smart 3D
Aptly named, the Ogawa Smart 3D Massage Chair offers advanced and unique technology as well as a sleek and sophisticated design. Its dual head 3D massage rollers can adjust to over three inches for an invigorating deep tissue massage. Choose from six levels of intensity, six massage techniques, and six special techniques.
In order to deliver the most accurate massage possible, the Ogawa Smart 3D uses body scan technology to detect and memorize your shoulder height and the curve of your back. This allows it to target your muscles precisely to ensure you are massaged where you need it most.
The latest from Ogawa Massage Chairs is also the first to use a fully-functional high-definition Smart Tablet as a remote. Easily set an unlimited number of user profiles and download updates so your tablet and massage chair stays current.
Unlike many massage chairs, this one is designed with adjustable shoulder pads to give users the perfect space for a comfortable massage. To top it all off, the Ogawa Smart 3D includes unique quick touch controls, buttons on the arm of the chair that allow users to adjust Power, Pause, Quick Massage, and Zero Gravity settings.
Osaki 4D Pro JP Premium
The adjustable 3D massage of the Osaki 4D Pro JP Premium makes this deluxe massage chair an ideal choice for the whole family.
Unique features make this Osaki chair stand out. For instance, users will relax to its hand kneading technique that grips the neck slowly then quickly releases, imitating human hands. The massage rollers can also be adjusted from the upper arm to the shoulder blade. Choose from three levels of massage strength on the upper and lower body as well as the foot and calf regions. Finally, the extendable foot rest means the Osaki 4D Pro JP Premium a fit for people of all sizes.
Designed, engineered, and manufactured in Japan, this 3D massage chair chair epitomizes the sophistication and high-quality of Osaki Massage Chairs.
Titan Pro Executive
The 3D massage of the modern Titan Pro Executive provides a consistently powerful massage throughout the back by extending at just the right spots. Between its affordable price and various customizable features, this Titan massage chair appeals to a large audience.
The adjustable shoulder massagers can accommodate many heights and builds. Lumbar heat helps to loosen your muscles to better prepare them for your massage, thereby making it more effective. The Pro Executive also provides a leg and waist stretch technique to decompress the spine and a thorough calf and foot massage via airbags and three rollers in each foot base.
At an extremely reasonable price point for a 3D massage chair, the Pro Executive evokes the same high-end feel as Titan Massage Chairs without a high-end price tag.
The luxury chairs listed above are just a few of our favorites. Learn more about any of the above 3D massage chairs or call us at 800-700-1022 to speak with an expert today!