Review of Best Selling Home Massage Chairs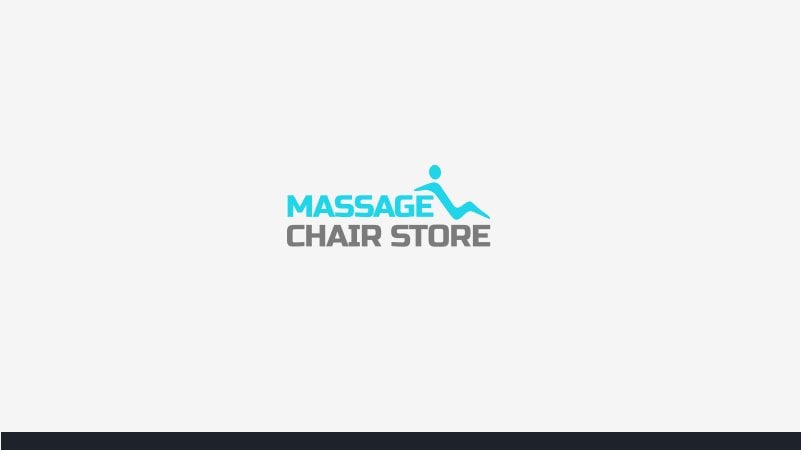 What is the best massage chair in the world? The answer to this question depends on each individual person and their preference for what they love in a massage chair. We can however fill you in on the top best selling massage chairs we offer and some massage chair reviews about each.
INFINITY IT-8500 MASSAGE CHAIR
This incredibly advanced massage chair delivers a timeless blend of technology, relaxation and aesthtics. Immerse yourself in two positions of Zero Gravity and indulge your body in the powerful therapeutic techniques. Complete with foot rollers for reflexology, a seat swivel for spinal alignment, inversion stretch for spinal decompression, heat and music features, the Infinity 8500 is power at your fingertips.
Specifics: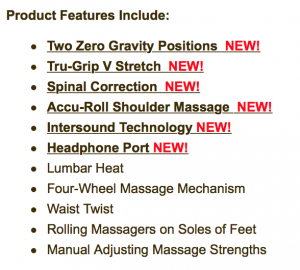 What do customers think?
You'll be hard pressed to find complaints about the IT-8500. Although it's difficult to describe the feeling this chair gives you without experiencing it firsthand, many users comment that they feel relaxed all over. Customers say this chair:
Has the best deep tissue massage
Amazing reflexology for the feet
The best stretch program for their back
All Infinity Zero Gravity Massage Chairs are designed to replicate the principles of zero gravity that NASA uses in all of its space capsule seats. Using a zero gravity model allows the massage chair to simulate a completely weightless experience similar to the zero gravity experience of an astronaut in space. A Zero Gravity Massage Chair allows your body to disperse all weight and tension throughout the chair, while prompting a feeling of weightlessness that relieves stress, tension, and muscle discomfort. While in the chair your legs will remain higher than the rest of your body, which greatly improves circulation and blood flow, providing the greatest amount of comfort and relaxation during the massage. The IT-8500 includes Powerful airbags located in the headrest, lower waist, posterior, shoulders, arms and wrists, legs and the soles of the feet work to compress and decompress your muscles, relieve pressure and tension on the joints and alleviate stiffness. Gentle heat, soothing sound, adjustable speed, two levels of zero gravity and an audio MP3 interface combine to become the ultimate indulgence.
INFINITY IYASHI MASSAGE CHAIR
Whether in terms of technology or in terms of design, the iYashi goes far beyond what was previously thought possible and is just as much a part of the Infinity brand. It's 49 inch massage stroke relieves 35% more of your well-being than any massage chair in existence today. These numbers combined with the space saving track system, blue-tooth capability, zero-gravity positions, spinal correction, lumbar heat and much more, make the iYashi a unique massage chair with no direct competition. IYASHI is The New World of Massage.
Specifics: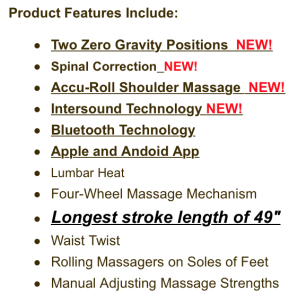 Customers love:
How the chair massages all the way down to their mid-thighs
The unique rubbing feature for its massage techniques
Being able to save room thanks to the space saving feature
Infinity continues to be an innovative frontrunner in the massage chair industry, highlighting groundbreaking massage therapies and technology in their massage chairs. Incorporating many of the Zen Master and Ti Chi massage techniques, IYASHI is truly an industry revolutionizing massage chair. Its progressive design utilizes the longest massage stroke ever brought to market! This revolutionary massage mechanism operates from your neck all the way down to track under and include your gluteus muscles for a full body massage! IYASHI will invigorate, relieve, and revive 35% more of your body and muscles than any other massage chair on the market today. Fully loaded with many of the iconic Infinity technologies, IYASHI is The New World of Massage.
The brand new space saving track system is an incredible break through that dramatically reduces the amount of space needed for the massage chair. This track system, exclusive to IYASHI, allows you to have the best massage possible, even in the smallest of space settings where traditional massage chairs may not fit.
Featuring Apple™ and Android™ apps, your IYASHI Massage Chair can be operated by a touch of your finger with your Bluetooth enabled mobile device. Use your mobile device to incorporate your favorite music to craft the massage of your dreams in The New World of Massage.
OSAKI OS-3D PRO CYBER
The next generation of 3D massage rollers is designed for outstanding range and flexibility. The 3D technology allows the user to control the length of rollers protruding out from the backrest. From the original start position, the massage heads can extend out up delivering a very deep tissue massage.
Specifics: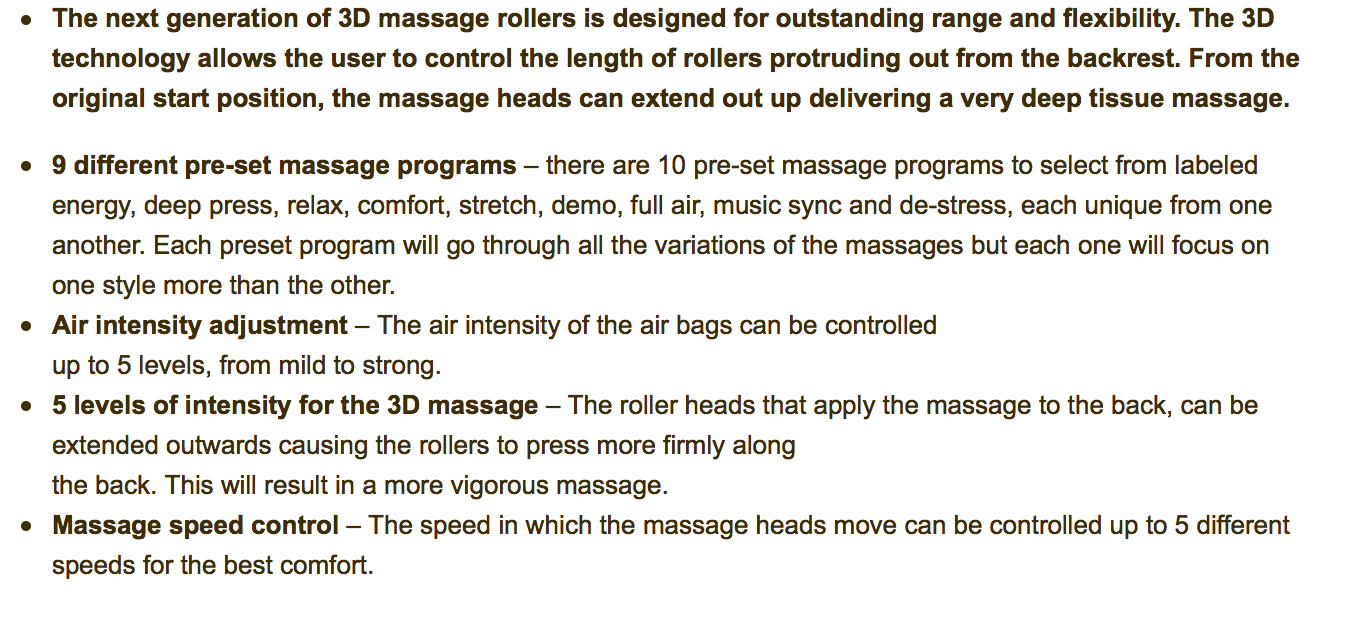 What Customers Say:
The customization of the settings from low to high pressure, speed and intensity is awesome
3D Roller Technology is great to adjust to each user personally
The Heat Function helps relax the muscles for a deeper massage