What Is The Difference Between A Certified Preowned Massage Chair And A Used One?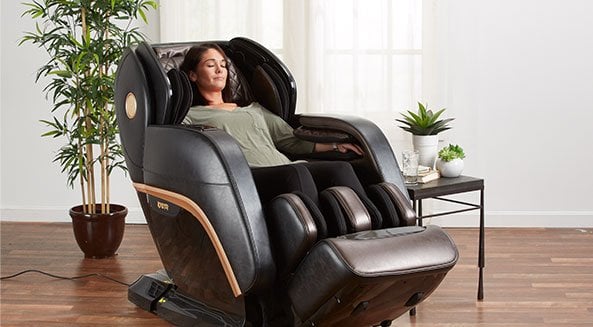 What is the difference between a certified preowned massage chair and a used one? The answer is found under the surface. A chair may look like it's fit to provide the massaging and relaxing experience you are seeking, but how can you be sure?  Let's explore what sets a certified preowned massage chair from Massage Chair Store apart—and what makes it a better bet for your body.
Opting for a certified preowned massage chair
If you're looking to reap the feel-good benefits of a massage chair, a certified preowned one gives you what your body needs, and does it at a fraction of the original cost. You'll even be able to score a top-rated chair at up to seventy percent off its original ticket price. Chairs like these:
But most importantly, a certified preowned massage chair is fully inspected and refurbished by factory-trained technicians before it can reach our online storefront. Let's break down what that entails.
Certified preowned guarantees
A 37-point inspection is performed by our factory-trained technicians on all returned chairs—even the ones that haven't been used. From a deep cleaning to any needed repairs, each chair goes through a thorough process and comes with the best preowned warranty available that includes:
One year, labor
One year, parts
Five years, frame
Free lifetime tech support from our nationwide service network of 100% U.S.-based technicians
Free standard shipping to your home

Opting for a used massage chair
Buying a used massage chair doesn't compare to the worry-free experience of purchasing a certified preowned chair from Massage Chair Store. When you go preowned, you're shopping with confidence—with no surprises.
So, do you see the difference now?
A certified preowned massage chair is the clear winner when compared to purchasing a used one. Explore our collection of preowned chairs and know you're making a smart, money-saving choice that delivers all the wellness benefits you deserve.