What is the Perfect Chair?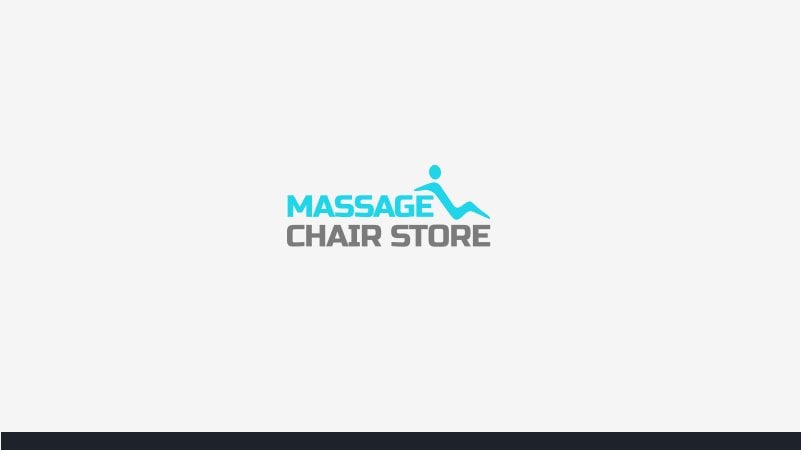 Where heat, waves, weightlessness and beauty come together lies serenity—The Perfect Chair® Serenity® Plus, to be exact.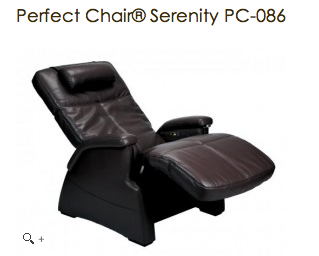 The new PC-086 continues this ergonomic legacy of the Perfect Chair family, but now adds the remarkable heated jade stones under the surface to give infrared heat to you…the user. It also introduces gentle airbag wave technology to simulate a form of massage. Little wonder the chair is appropriately called the Serenity! Some of its unparalleled features include: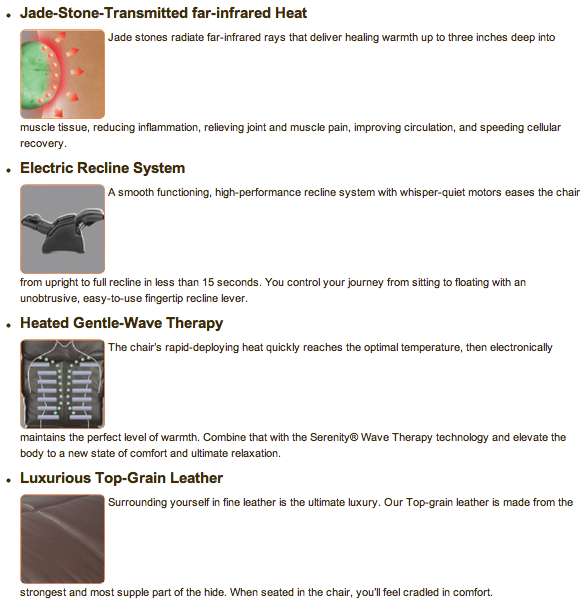 For more information the video below reviews the massage chairs luxurious features.