A New Dimension of Bliss: Explore the Kyota Kenko M673 3D Massage Chair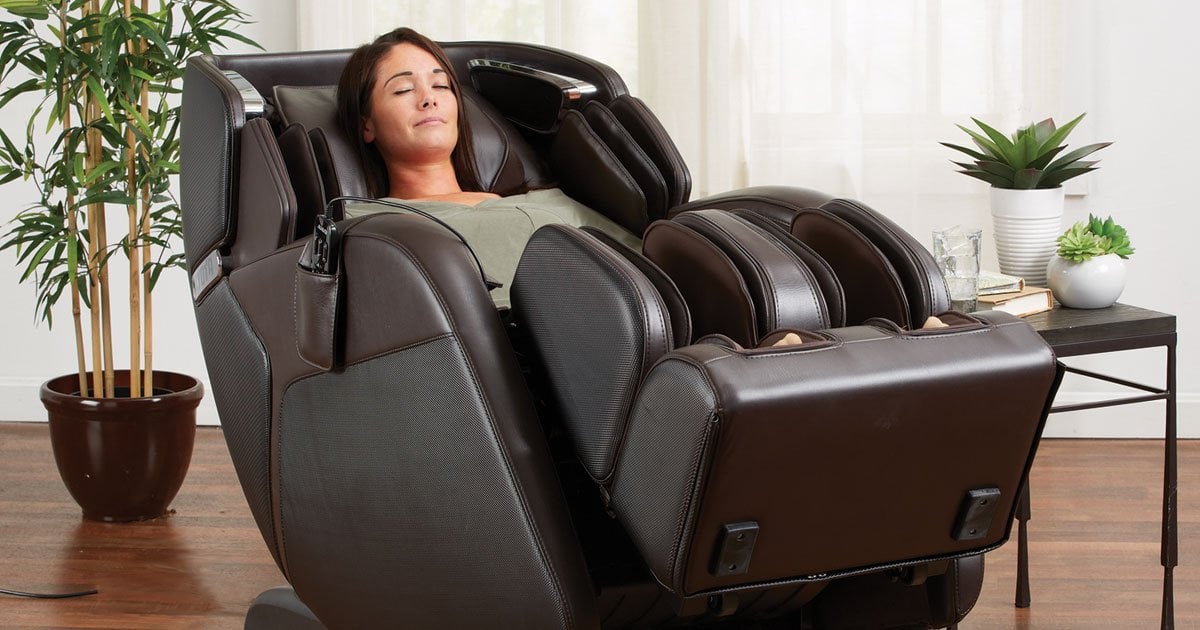 The Kyota Kenko M673 3D Massage Chair is a smart choice when you want to fit as many feel-good features as possible into a massage chair that can seamlessly fit into your space. After all, while you can find this chair at Massage Chair Store, its roots are in Asia, the birthplace of massage. Let's explore what makes this seat a massaging must-have.
All For You
The Kyota Kenko 3D Massage chair brings all the benefits of a personal masseuse into your home. How does it do it? 40 strategically placed air cells that simulate the sensation of human hands and give you a full body massage experience. The chair is designed with daily massage treatments in mind as well as busy, active bodies. And it is made with the mission to reduce stress, anxiety, and muscle pain. Here's how it works to do it all.
All-Over Massage
This massage chair aims to please by treating just about all of you to the many benefits of massage. And it can work its magic on a wide range of users by accommodating heights ranging from 4'10" to 6'4".
Areas you can target with precision massage:
Neck
Shoulders
Back
Palms & arms
Calves
Feet
Glutes
Whether it's achy shoulders, a sore back, tight calves, or all of the above, the Kyota Kenko approaches your massage with a bevy of features all aimed at treating your body to exactly what it needs—so all you need to do is sit back and bliss out.
Feel-Good Features
3D/4D Back Massage mimics the deep sensation of human hands by moving up and down, side to side and in and out.  Variable speeds add a 4th dimension  to create a truly touch-like massage, from the neck and shoulders down to the glutes
Full Body Scan sets the massage to the optimal range for a customized experience unique to your one-of-a-kind frame
Targeted Arm System uses compression therapy to relieve arm, wrist, and hand tension and stress while enhancing circulation
Triple Roller Total Sole Reflexology™ Foot Massage rollers target pressure points on the soles of the feet and also uses compression therapy to maximize your relief
Ultimate, Extra-Long Calf System combines air massage and node pressure point relief from the knees down to the feet to enhance circulation and relieve tension and pressure
Accu-Shoulder Compression soothes tired and sore shoulder muscles while working in unison with the main back mechanism to provide total upper body rejuvenation
Lumbar Heat helps loosen sore muscles to make them more receptive to the benefits of massage therapy
True Zero Gravity Recline raises calves above the heart to relieve tension on the cardiovascular system and pressure on the spine
The Perfect Fit
Thanks to slide-forward spacing, there's no need to worry about having enough room or finding the perfect spot for your chair. Zero Wall Technology affords you the ability to place this chair only a few inches from the wall and still be able to recline to the Zero-Gravity Position with legs elevated above the heart. And while you're in the just-right position, control all massage functions with the Kyota Kenko 673's user-friendly remote that lets you customize your experience by just lifting a finger.
Additional Features
Built-in Bluetooth® speakers
49″ L-track
50% longer calf massage
Spring leg length extension
9 auto programs
Custom massage controls
3 Zero Gravity positions
Backed By The Best
All the world-class experience packed into the Kyota Kenko 3D Massage Chair comes at an affordable price and, when you purchase it at Massage Chair Store, you're buying with confidence thanks to top-of-the-line warranties:
Unlimited USA-based customer and technical support
Four-year structural framework warranty
No-cost replacement on covered parts for two years
Complete care/no-cost parts and labor (in-home, if necessary) for one year
Now that you know about all the goodness this feature-packed chair can do for your body and mind, and that it is an accessible way to introduce daily massage into your life, you'll be hardpressed to find a reason not to welcome the Kyota Kenko 3D Massage Chair into your home.