Massachusetts Massage Chair Store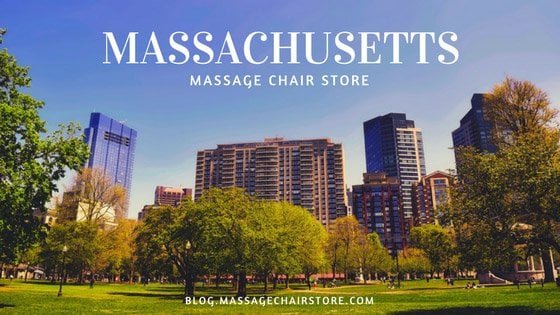 To all those Massachusetts residents wondering, "Where can I find massage chairs for sale near me?"—we have your answer! Located in Seabrook, NH, our massage chair showroom is one hour from Boston and only 15 minutes from Newburyport.
The Massage Chair Store showroom inventory includes an array of models from top brands like Infinity, Human Touch, Osaki, and Luraco. This means you can experience a range of relaxation styles in order to find the perfect fit for your lifestyle. Plus, our massage chair specialists will be happy to assist you with this important decision by understanding your needs, budget, and exactly what you're looking for in a chair.
So, if you've been asking where to buy a massage chair in Massachusetts, remember that we are just a short drive away and feature an outstanding product selection! Our showroom hours are Monday through Friday between 8 a.m. and 7:30 p.m. Please always feel free to contact us at 800-700-1022 to inquire about any specific models or to schedule your visit. You can also use the map below to find easy directions to our showroom. Finally, if you'd like to learn a little bit more about who we are, check out the latest Massage Chair Store testimonials. We look forward to meeting you!